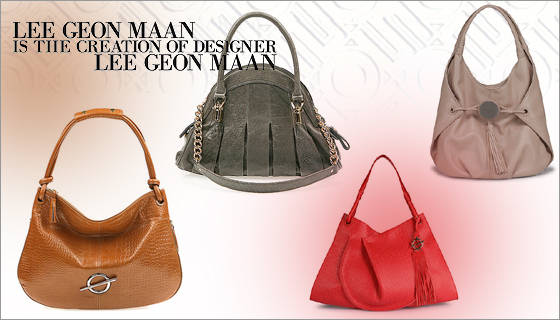 About Lee Geon Maan AnF

"Lee Geon Maan" is the first Hangul fashion brand engrafting inherent value of Hangul, traditional elements and culture of Korea to fashion design.

It tries to publicize the originality and scientific design of Hangul around the world through fashion items. It has actually shown good potential of being a global brand representing Korea with the most Korea-like designs.

It has an affiliated design research center with highly qualified and competent designers.

It has begun to gain trust of consumers as it has made its products 100% in Korea in collaboration with vendors working with Top10 brand companies for perfect quality control of the products. Currently, it has established many shops in renowned department stores and tax-free shops.

Thanks to these efforts, it gains public favor from domestic and foreign consumers.
It established a subsidiary in Japan in 2009 and currently is in negotiation to make inroads into China.